by JohnEvans on Apr.03, 2008, under Uncategorized
As promised, pictures of my new hair.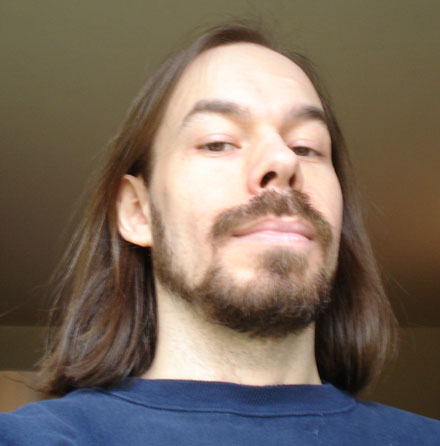 You'll notice the ends of my hair right at my shoulders…(shown with the helpful low-angle shot…>_> ) It kind of feels like something's missing from my head. Still, it's not like it's short or anything. 😉 I think one or two inches longer than this would be the ideal length.
In other news…I-Con starts tomorrow! Whee!
:hair, i-con
6 comments for this entry: