by JohnEvans on Aug.04, 2009, under Uncategorized
I keep getting voicemail about "an important business matter". I delete them. Note to scammers businesses: If you don't identify yourself, I assume you have no legitimate reason to contact me.
In completely unrelated (?) news, I remixed an old Charles Atlas advertisement. See if you can spot the difference!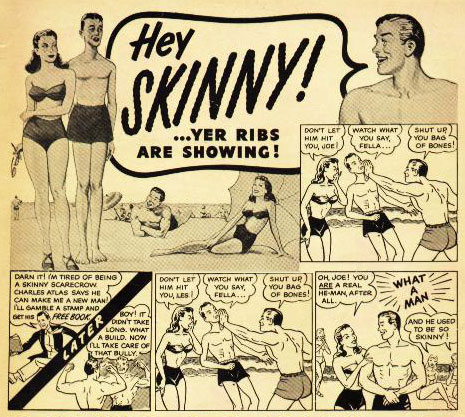 :charles atlas, remix, scam
7 comments for this entry: